Pot of Moss Bug Quest
Recompensa:  5 notes of hundred dollars, 2000 pontos de experiência.
Localização: Saffron
Level Requerido:  8
Vip Requerida:
Esteja preparado para enfrentar: Weedle, Kakuna e outros Pokémon que dropem Pot of Moss Bug.
Spoiler
Método
Em Saffron, encontre Joe Tiff e peça a ele uma "misson". Ele dirá que precisa de alguns itens que contenham o cheiro de naruteza e pede sua ajuda, aceite a missão dizendo "yes".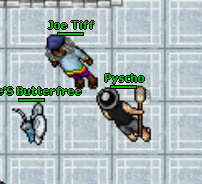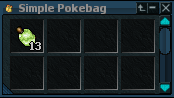 Após conseguir os itens retorne a Joe Tiff finalize a missão entregando os itens para ele dizendo "hi", "mission" e "yes".